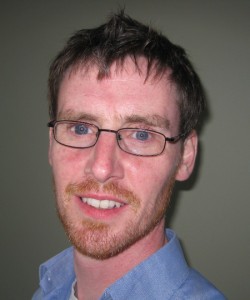 Lecturer in Classics at the National University of Ireland, Galway
I am a Latinist with research interests in the cultural history of Late Antiquity and the early Middle Ages. I focus especially on education, scholarship and language interaction—especially Latin (including Hiberno-Latin), Greek and Old Irish. I also have expertise in Digital Humanities (coming from a background in IT).
My publications have focused in particular on Latin and Old Irish grammars, glosses and glossaries. These include digital editions of early Irish glossaries and Irish glosses on Priscian's Latin grammar. In 2019, I published a 592-page monograph edition of the seventh-century text De origine scoticae linguae (O'Mulconry's Glossary), which is a valuable witness to the reception of Latin educational texts in Ireland.
I study Irish manuscripts of Latin texts. I also work on broader comparative cultural studies, with a special interest in Japan and East Asia.
Career bio: I received my PhD from NUI Galway (2007), then worked as a Postdoctoral Researcher at the University of Cambridge and NUI Galway. I have been Lecturer in Classics at NUI Galway since 2012. I am also an Associate Director at the Moore Institute.
— Pádraic Moran (padraic.moran @ nuigalway.ie)
(I pronounce my first name like the English words PAW-Rick.)
Links: Twitter | Academia.edu
Posts